Romeiko 2018, Manousakis Winery, Crete.
     7/4/2020 Romeiko is the Cretan variety the traditional Marouvas wine is mainly made of, a traditional red wine vinified in large old casks and matured oxidatively for
years. The old art is virtually lost and most you are likely to try while in Crete will be home wines the owners will be proud of, but they will be closer to vinegar at large. The last attempt was made by Yiannis Tselepos some 30 years ago, when he was oenologist for Chania Coop, but since he left things went sour. Romeiko itself is of medium tannin and intensity, light unstable colour and oxidises easily.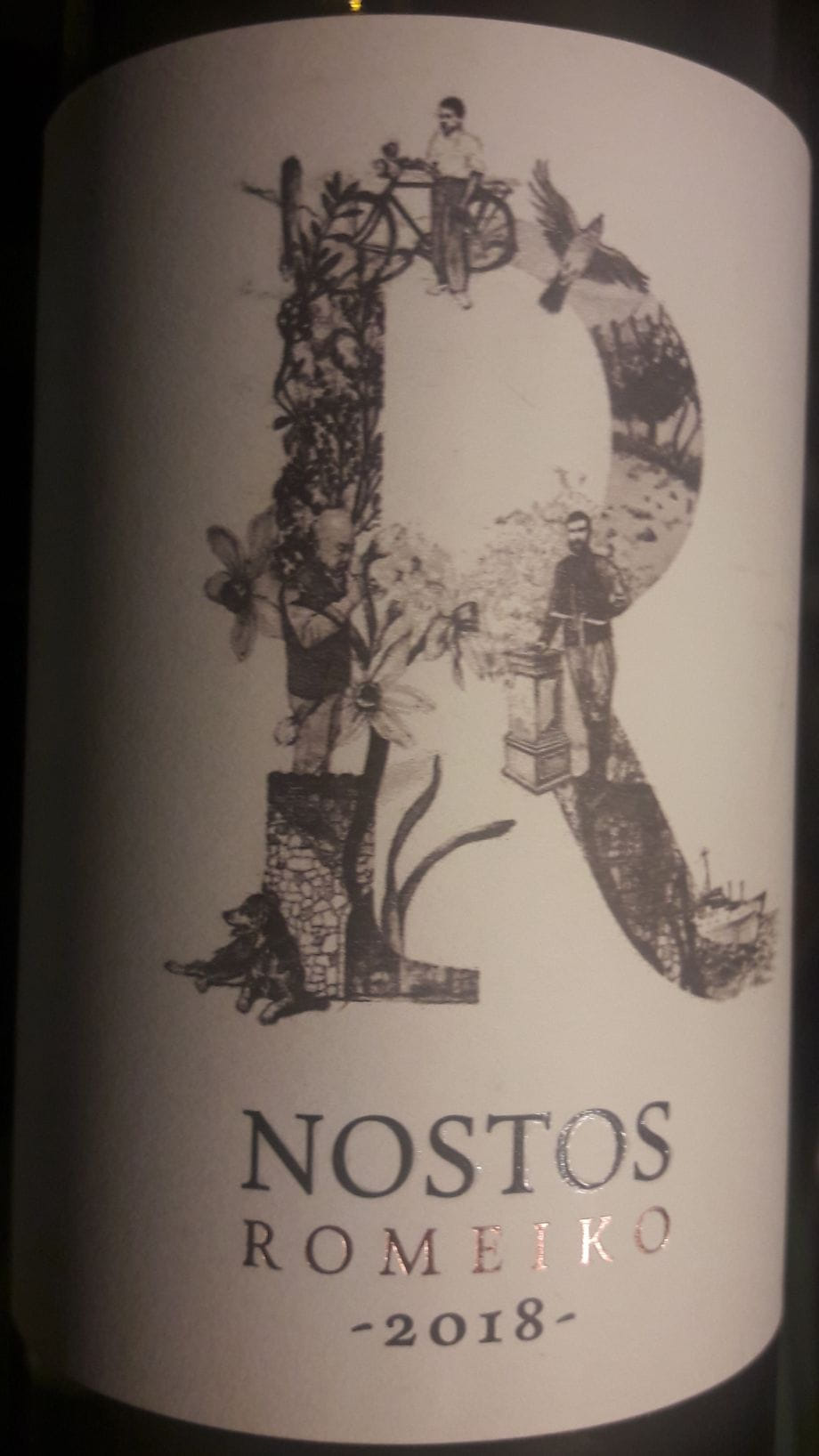 Add massive local yields and you are on the right track for vinegar. Consequently there is no worthy red varietal as we speak, but Manousakis winery whose Mrs Syrah red blend I presented recently does contain it and here we have a blanc de noir vinification  of the variety from low yielding, green harvested, very old goblet pruned vines. Fortunately for us they are both an attempt of the winery to show they can also produce characterful quality wines at a low price and yes they succeed here as they did with Mrs.
     We didn't realise it was vintage 2018 until later, when we liked it so much, that we started to read the details on the label. I had tried it in wine exhibitions and been impressed, along with the rest wines of the winery, but never at home with food, so there, three sea basses beautifully roasted on my gas patent grill and greens for grazing.
    Almost pale lemon colour. Elegant nose, closed at first, opened gradually to grapefruit and orange, lemon zest and kumquat ahead and dried bergamot in the back. Razor sharp acidity, but soft as a caress or brand new Gillette Proshield. Very fine steely tannins, intense, with the same fruit aforementioned unravelling slowly in the palate. Mineral longish aftertaste. The fish was excellent but the wine clearly gives it a ride for the money, could easily handle a white grouper or even a black sepia risotto. 13,5 abv balances the acidity and the deceptive body beautifully, just like in a tango as we taste the food. Exclamation marks. Acidity  is 6,5 with Ph 3,15 which technically explains why alcohol is deduced while not apparent. It also explains the balance, the preservation of the wine so well and the minerality of wet slate we stated to notice towards the second half of the bottle. Also why it cut effortlessly through the acidity of the lemon in the salad. Finally how it prevailed over food in general with echoes of steely elegance, wet slate and dried bergamot, drawing our attention in itself and pointing out that without it, the food would be a minor issue.
    It was closer to a Riesling without the petrol than to a Santorini Assyrtiko, meaning it has character of its own, the unforgettable kind, and that for a tenner. Oh, and the out of this world 2019 vintage technical sheet states: Alc 14%, pH: 3.36, Total Acidity : 8gr/lt.  That sounds like Chablis Premier Cru…or premium Santorini...I'll take a couple if not a six.