Greek Orhodox Great Saturday 2020
A festive day, we celebrate since noon, when the first resurrection symbolically takes place
and after midnight we eat mageiritsa, which exceeds the purpose of this. So I will suggest a black sepia risotto or alternatively, grilled octopus and boiled potatoes with spring onions, olive oil a must.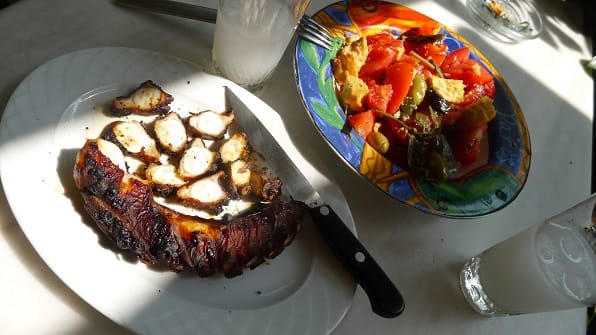 Drink ouzo with octopus and something festive with the sepia, a sparkling Santorini Assyrtiko, or Amalia Brut from Moscofilero, or Karanikas Brut, or Lagopati or Paranga sparkling already mentioned on Tuesday!
Happy Resurrection evening and happy Easter!